Time to Protect Cyberspace
Group-IB is a global threat hunting and adversary-centric cyber intelligence company that specializes in investigating and preventing hi-tech cybercrimes. Group-IB's flagship products have been named one of the best in class by Gartner, Forrester, IDC, Frost & Sullivan, and KuppingerCole Analysts AG.
Group-IB's technological leadership and R&D capabilities are built on the company's 17 years of hands-on experience in cybercrime investigations worldwide and 65,000 hours of cybersecurity incident response accumulated in our leading forensic laboratory and round-the-clock CERT-GIB.
Group-IB is a partner of INTERPOL, Europol, and has been recommended by the OSCE as a cybersecurity solutions provider.
Group-IB's experience, and threat hunting and intelligence have been fused into an ecosystem of highly sophisticated software and hardware solutions designed to monitor, identify, and prevent cyber threats.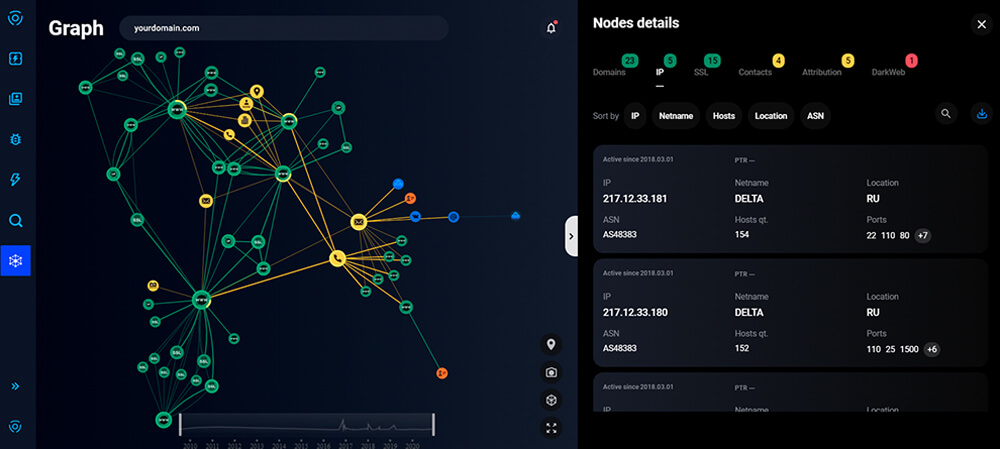 Group-IB's security ecosystem provides comprehensive protection for your IT infrastructure based on our unique cyber intelligence, in-depth attack analysis, and effective incident response.

Threat Intelligence & Attribution
Actionable, finished intelligence to track actors and prevent attacks before they happen

Thread Hunting Framework
Comprehensive solution to protect corporate network, hunt for threats and respond to even the most complex cyber attacks
Fraud Hunting Platform
Client-side digital identity protection and fraud prevention in real time

Digital Risk Protection
AI-driven online platform for external digital risk identification and mitigation